Unlock Seamless Digital Credentialing
Our comprehensive feature set empowers organizations and individuals to embrace the future of digital credentials with trust, transparency, and efficiency— revolutionizing the way credentials are issued, managed, verified, and shared.
Make a statement with professional, branded digital certificates that are sure to impress
NetCredential makes it easy to create custom certificates that perfectly reflect your brand. With our exclusive Canva integration, choose from thousands of design templates or build your own entirely from scratch. Our branding and white labeling options empower you as an issuer to take center stage in the recipient's experience.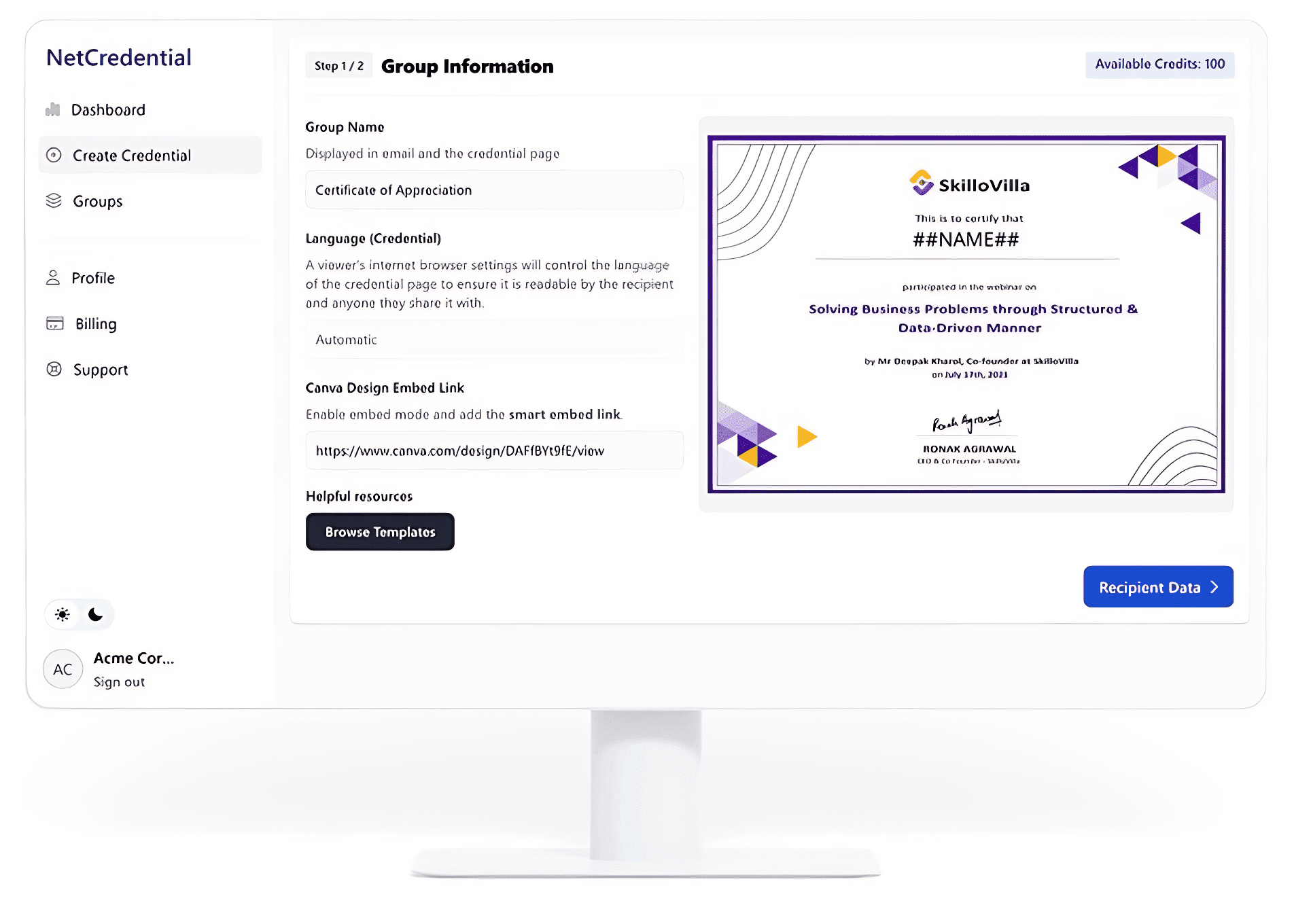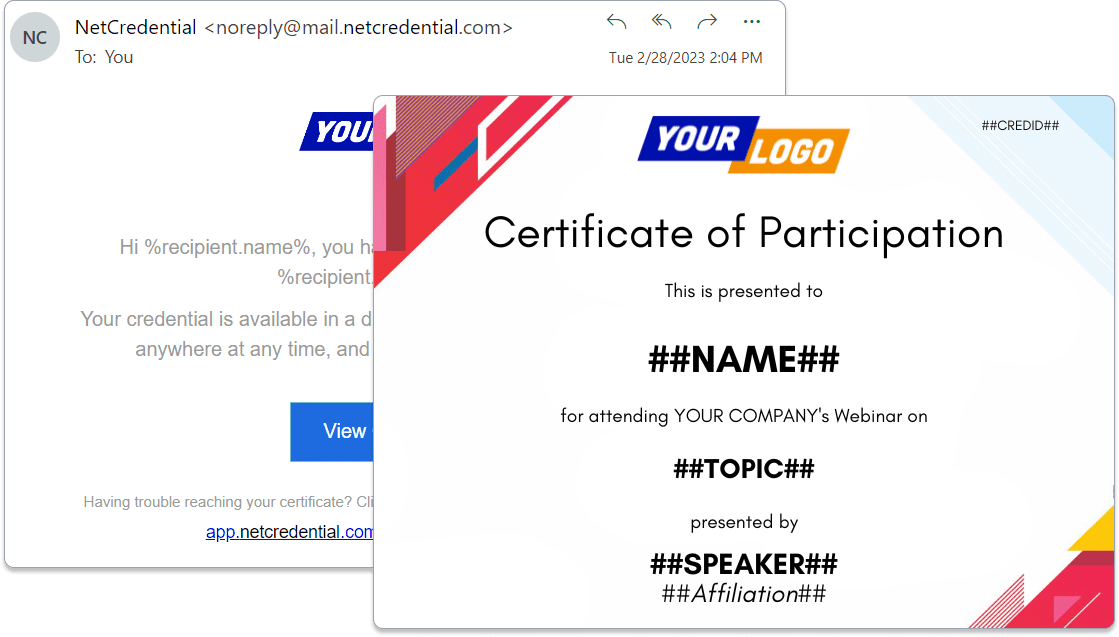 Streamlined and flexible credential management with smart certificates
Enhance the versatility of your certificates with dynamic tags, allowing you to incorporate multiple dynamic fields beyond just the name. Seamlessly handle name change requests and swiftly correct typos in seconds using retroactive editing. Streamline certificate management by enabling automatic expiration to effectively manage their validity.
Certificates crafted for sharing
Boost awareness and engagement by providing recipients with the ability to access their credentials anytime and anywhere effortlessly. With one-click social media sharing and seamless LinkedIn embedding, recipients can showcase and promote their achievements within their network easily, fostering greater visibility and recognition.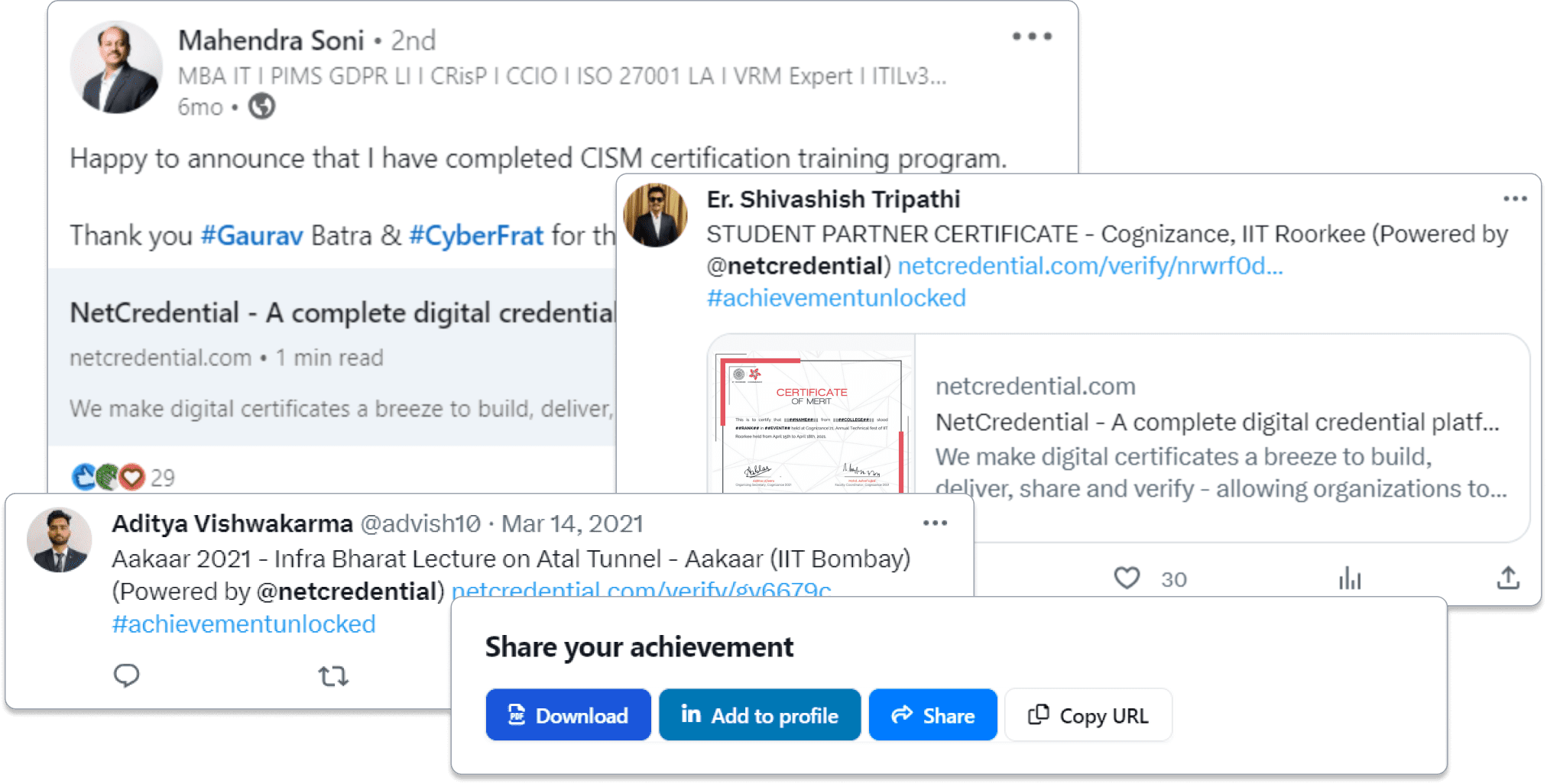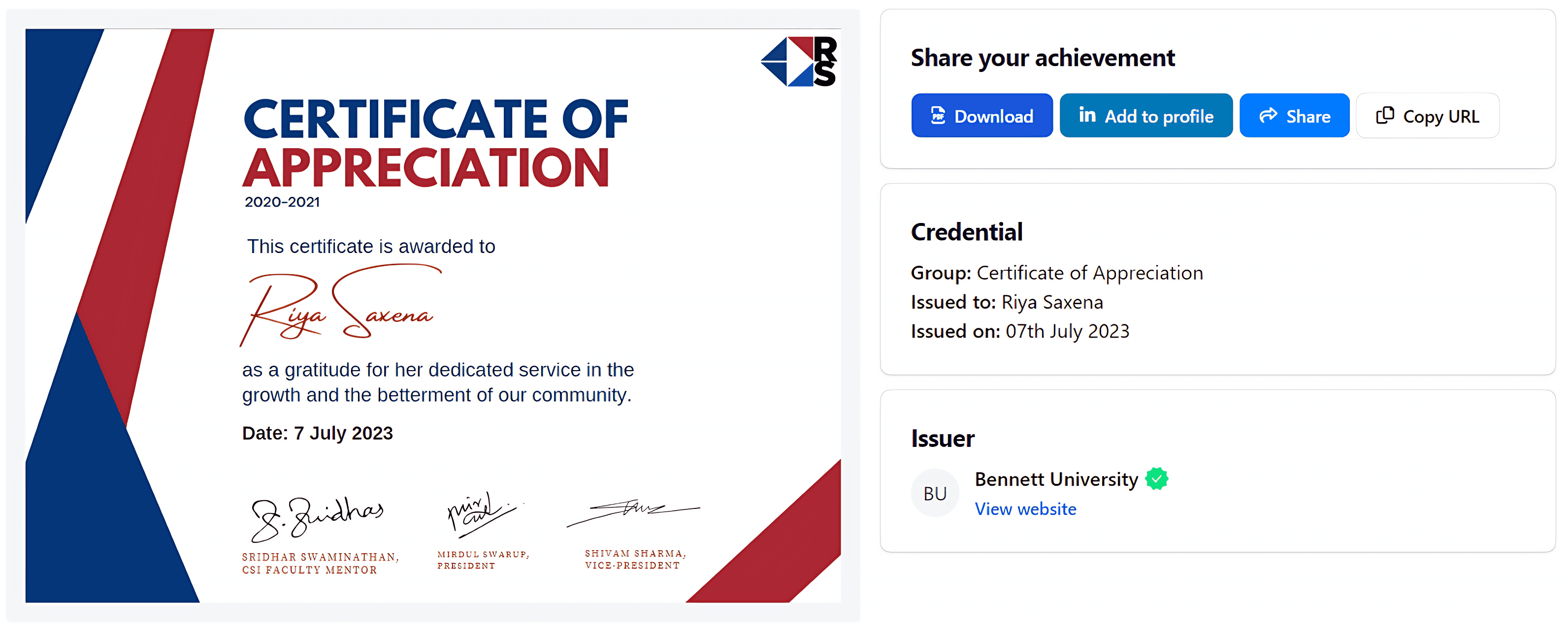 Impeccably secure and verifiable certificates
Our digital credentials are highly secure, tamper-proof, and easily verifiable. Ensure your certificates can't be duplicated or forged, allowing you to verify their legitimacy with a single click. Our robust system ensures utmost trust, transparency, and reliability at every step of the process. The platform is hosted on the best infrastructure available and strictly adheres to various security certifications and privacy laws
Discover what truly matters
Our advanced data and analytics tools empower you to make intelligent, well-informed decisions that drive program success. Experience a tangible transformation as you uncover goal metrices and achieve an exceptional return on investment.